Sensuelle Sulis fragrance
Regular price

Sale price

€61,00
Sensuelle Sulis is the source of desire.
Sulis is the Celtic sun goddess watching over the thermal hot springs. A sensual deity, she is associated with healing, protection and prosperity.
So I chose to dedicate a solar and oriental fragrance to it. Its lemony top note is warmed by a heart of patchouli and vanilla that stirs up desire and awakens the senses.
Reveal your inner Sensuelle Sulis goddess.


Content : 30ml
Olfactory Notes

Top notes: lemon zest, heliotrope, nutmeg

Heart notes: patchouli, vanilla

Base notes: benzoin, sandalwood.
Assets & benefits

- Sandalwood is appreciated for its woody, sweet and milky notes. In the East, sandalwood is rooted in cultural and spiritual traditions. Connected to the second chakra, it increases the integration of spiritual energies.

- Sweet and reassuring vanilla is a spice from the Orchidaceae family. It is now mainly produced in Madagascar.

- Myrrh with vanilla and woody notes, comes from Somalia, Ethiopia and South Africa. The dry and hot savannahs offer the ideal climatic conditions for the cultivation of this tree.

List of ingredients

Alcohol, Aqua*, Parfum, Eugenol, Farnesol, Citronellol, Geraniol, Limonene, Linalool, Cinnamal, Benzyl Benzoate, Benzyl Cinnamate, Citral, Coumarin, Benzyl Alcohol, Isoeugeneol, Love.

*Spring water from Saint-Genulphe.
Tips

Belle Rose corresponds to the 4th chakra, Anahata or heart chakra. It bridges the gap between your lower three chakras and your upper three chakras.

Drop the perfume in your neck and on this chakra in the center of the chest. Close your eyes and focus on your heart, then feel the energy of love.
To share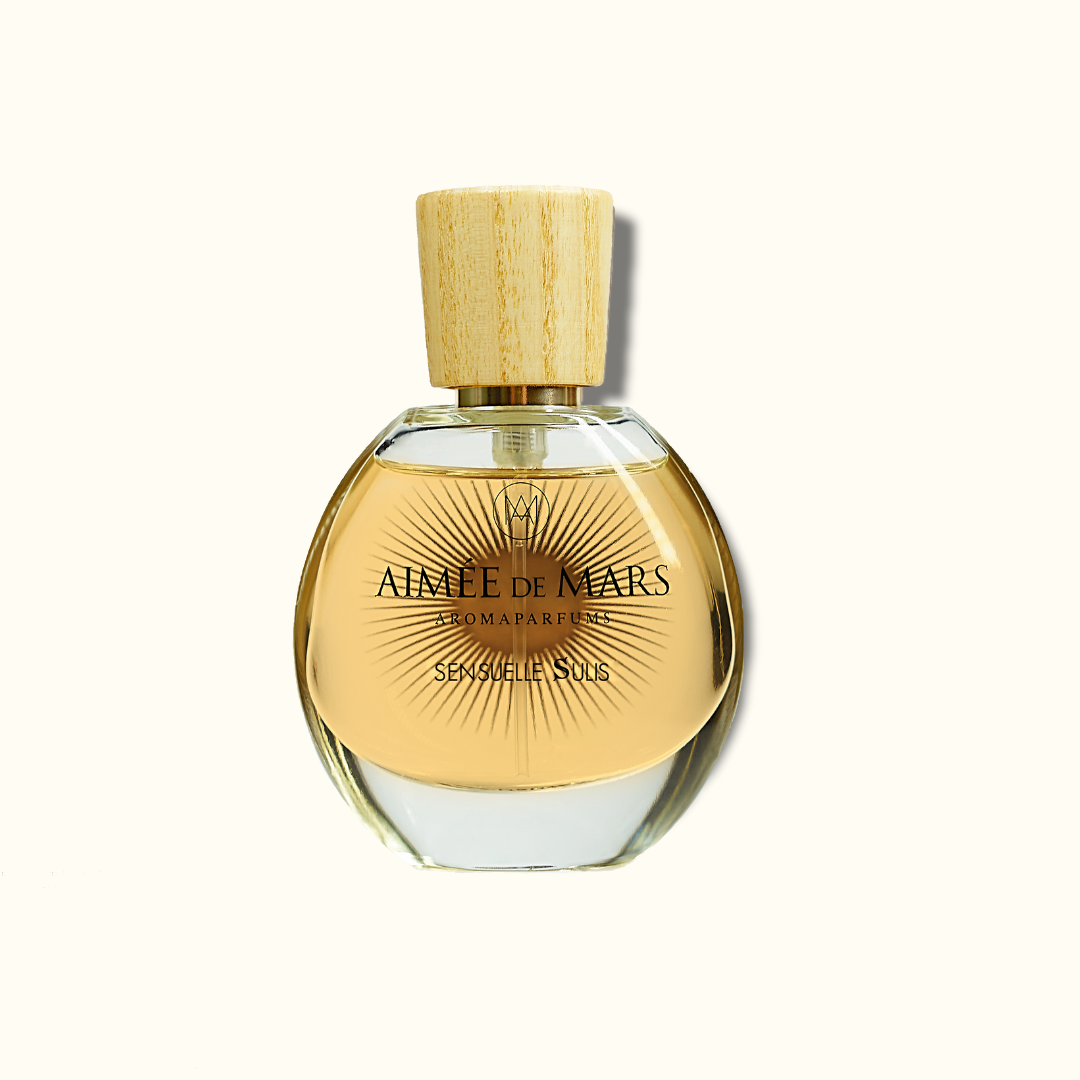 Our products are
FRENCH & FAIR

La puissance des éléments du Ciel et de la Terre

NATURAL AND VEGAN

labeled Cosmos Natural and Slow Cosmetics

HOLISTIC

Une action soin corps et esprit
10/10 d'après vos 23 avis
Parfum irrésistible qui me va comme un gant !

Plus ma mère le porte, plus elle l'aime, et je trouve qu'il lui va a merveille en ce moment alors que cela faisait 2 ans qu'elle portait Belle Rose !

Ce parfum est très agréable à porter et fait ressortir ma féminité.

Peut-être ma senteur préférée actuellement, mais elles sont toutes tellement bien pensées et ressenties que j'ai envie de toutes les essayer!

Il sent délicieusement bon, mais je ne l'ai pas encore porté.

parfum exquis et voluptueux

J'adore tout autant, la difficulté est de choisir.

Parfum oriental qui tient, j'aime beaucoup la marque, la compo naturelle et des senteurs raffinées

Sensuel et délicat : mon parfum préfèré que je porte depuis des années !

Je ne peux plus m'en passer !

Mon parfum pour les journées exceptionnelles. Pour me cocooner. Il me suit dans mes méditations.

Parfum de qualité et de bonne tenue

Enfin des produits qui me correspondent ! Belle découverte.

Une senteur forte qui s'estompe un peu au fil de la journée mais toujours un peu présente. et qui n'agresse pas l'odorat

J' ai adopté cette fragance inédite et qui me correspond!