Joie de vivre ritual
Regular price

€70,00

Sale price

€56,00
Taking care of your body, mind and home is the key to greater vitality and joy.

The Joie de vivre ritual boosts your immune system and brings you vitality and joy.

This treatment pack contains :

L'huile Soyeuse Rayonnante, an oil formulated to activate your inner sunshine.
Lily Ambre solid fragrance, for softness and sensual warmth.
Soleil Bergamote room spray, to purify and brighten your home.
A sample of Pétillante Aurore perfume.
A card drawn from the Metamorphosis Oracle by Anne Ghesquière.

This skincare ritual comes with an organic cotton pouch.
Olfactory Notes

Lemon, bergamot, lavender
Assets & benefits

- Bergamot has fresh, citrusy and lavender notes. It is the essential oil of the joy of living par excellence. It stimulates the solar chakra, promoting confidence and self-esteem.

- Lemon is the essential citrus fruit of gastronomy and perfumery, lemon is part of the Citrus family, in reference to the garden of the same name in Greek mythology. Associated with the Solar Chakra, it makes us more optimistic.
Ritual

Suggested ritual:

1/ In the morning, drink a glass of hot water (with or without lemon) when you wake up to eliminate toxins. (I love hot water, I also drink it after meals, it's an ancient Ayurvedic practice that helps digestion too).

2 / Perform some exercises, movement and breathing before breakfast ideally for 30 min. (Adapt the duration according to your time)

3/ Apply the Radiant Silky Oil on the solar plexus and perform my favorite yoga routine which is the Nahbi Kriya.

4/ Have a light breakfast based on fruit (banana and seasonal fruit), cereals (such as oatmeal) with seeds (almonds, chia, walnuts for example) and mix with olive oil and with lemon juice.

5/ Also take care of your home with a scent that makes you feel good.

I chose Maison Lavande which brings a Provençal side to its " sweet home " and makes the house shine.

6/ Finally, apply the Lily Ambre solid perfume to the hot spots of the body: wrist, neck, navel. This will boost your desires and your desire to move forward gently and sensually."
To share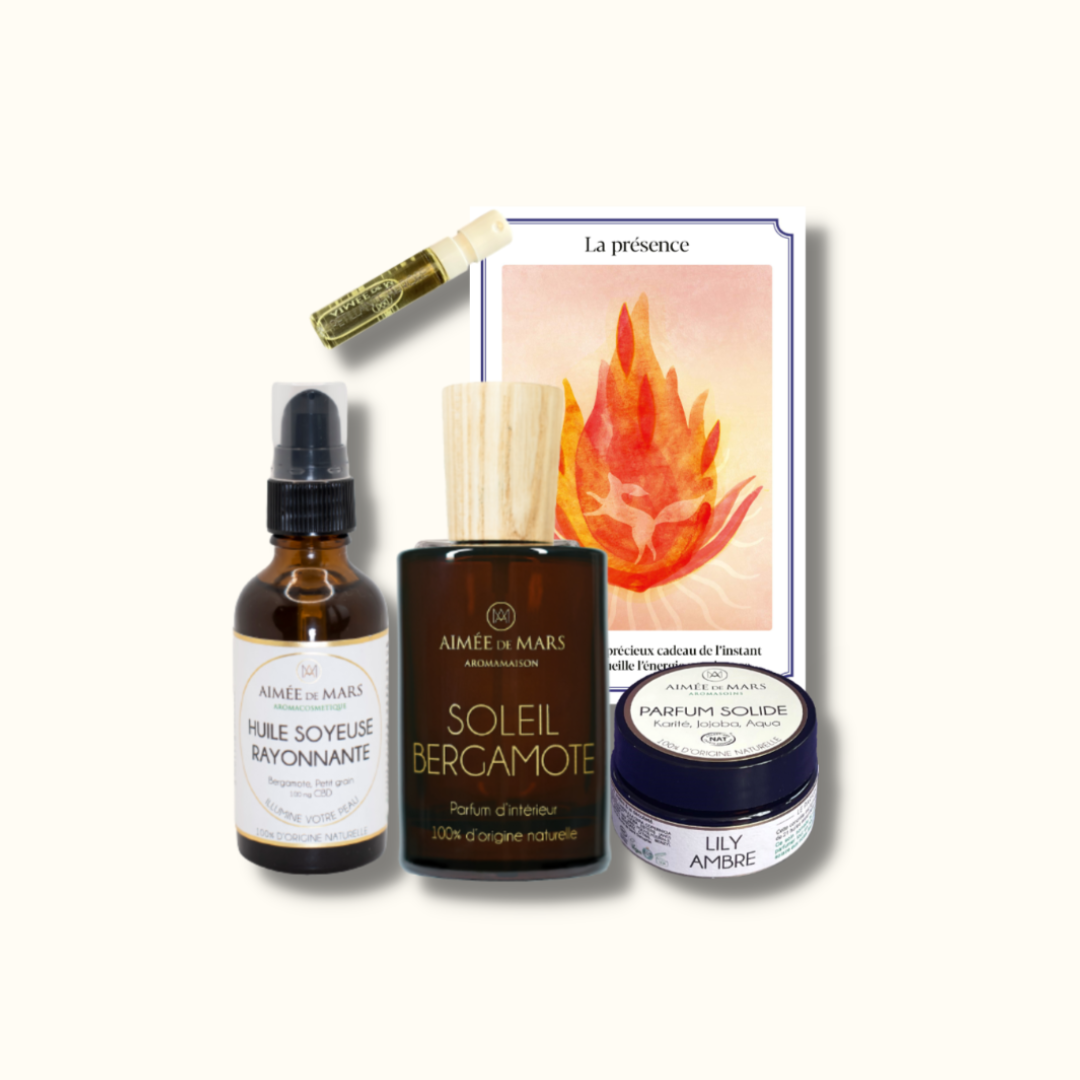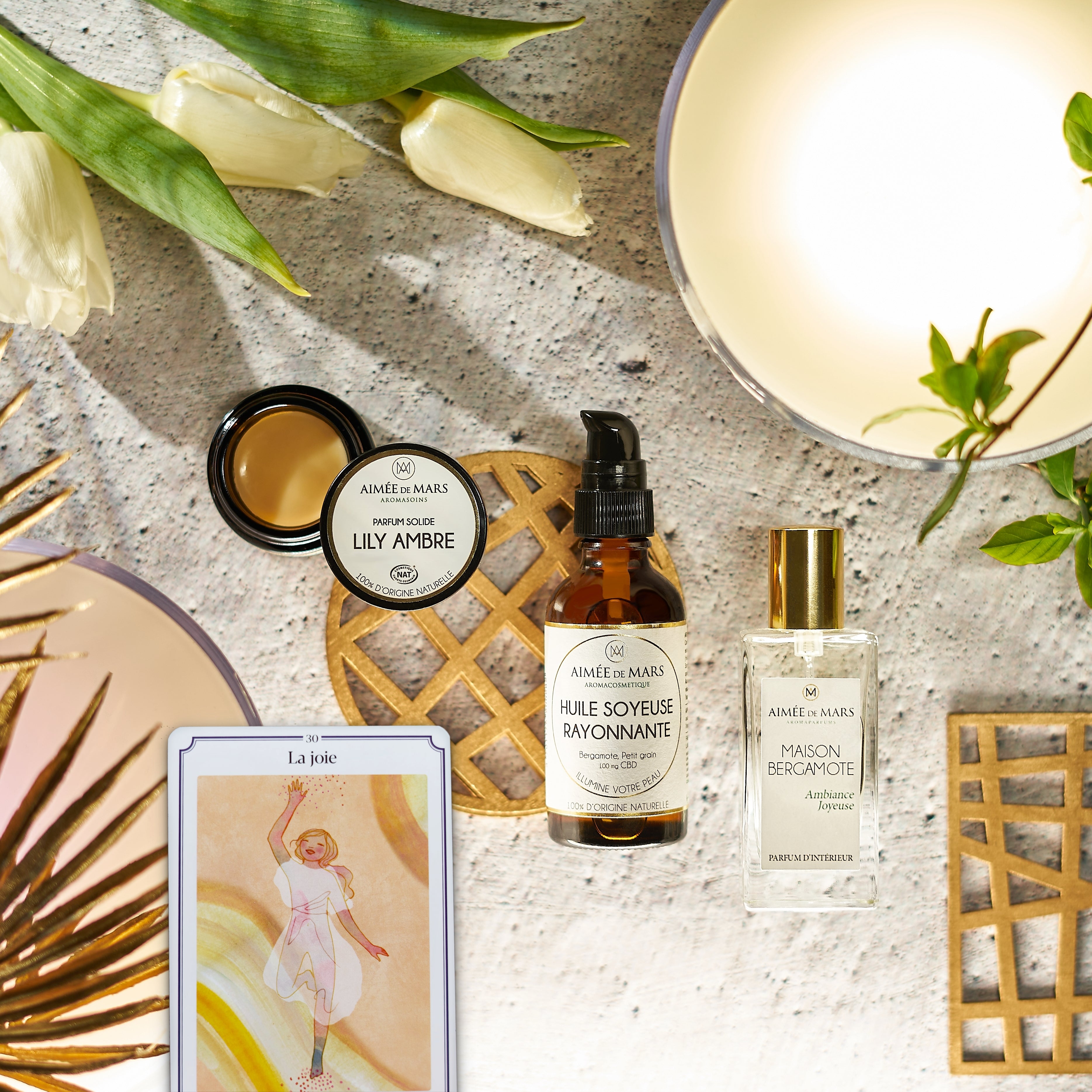 Our products are
NATURAL AND VEGAN

labeled Cosmos Natural and Slow Cosmetics
Happy or your money back

2 samples offered, including that of the perfume ordered

Free delivery

From 60€ of purchase in metropolitan France and Belgium
10/10 d'après vos 1 avis
Superbe rituel. Je l'ai utilisé pour un stage sur le 3ème chakra pour femmes (l'huile) Les stagiaires ont été enchantées. Elles vont en commander. J'adore le parfum crème et le spray maison bergamote a effectivement une note fleurie et pétillante.