Bois 21 fragrance
Regular price

Sale price

€61,00
Discover its powerful woody notes of vetiver, cedar and tonka bean.
Trees invite us to sink our own roots into the Earth and look up to Heaven.
Reveal the elegant woman or man who lies dormant in you.
Content : 30 ml
Olfactory notes

Top notes: Calabrian bergamot, lemon

Heart notes: lavender

Base Notes: vetiver, tonka bean, vanilla, benzoin.
Assets & benefits

- Benzoin is appreciated for its sweet vanilla and balsamic smell, with accents of caramel. It is linked to the second chakra and promotes contact with emotions and trust in others.

-The Tonka bean is highly appreciated by perfumers and cooks. It reveals warm notes of vanilla and bitter almond. Being linked to the Heart Chakra, it helps to open up to others.

- Bergamot has fresh, citrusy and lavender notes. It is the essential oil of the joy of living par excellence. It stimulates the solar chakra, promoting confidence and self-esteem.


Ingredients: Alcohol, Aqua*, Fragrance: Evernia Prunastri, Geraniol, Citronellol, Citral, Linalool, Eugenol, Farnesol, Coumarin, Limonene, Benzyl Benzoate, Benzyl Alcohol, Isoeugenol, Cinnamal, Cinnamyl Alcohol, Benzyl Salicylate, Benzyl Cinnammate.

*Spring water from Saint-Genulphe.
Tips

Belle Rose corresponds to the 4th chakra, Anahata or heart chakra. It bridges the gap between your lower three chakras and your upper three chakras.

Drop the perfume in your neck and on this chakra in the center of the chest. Close your eyes and focus on your heart, then feel the energy of love.
To share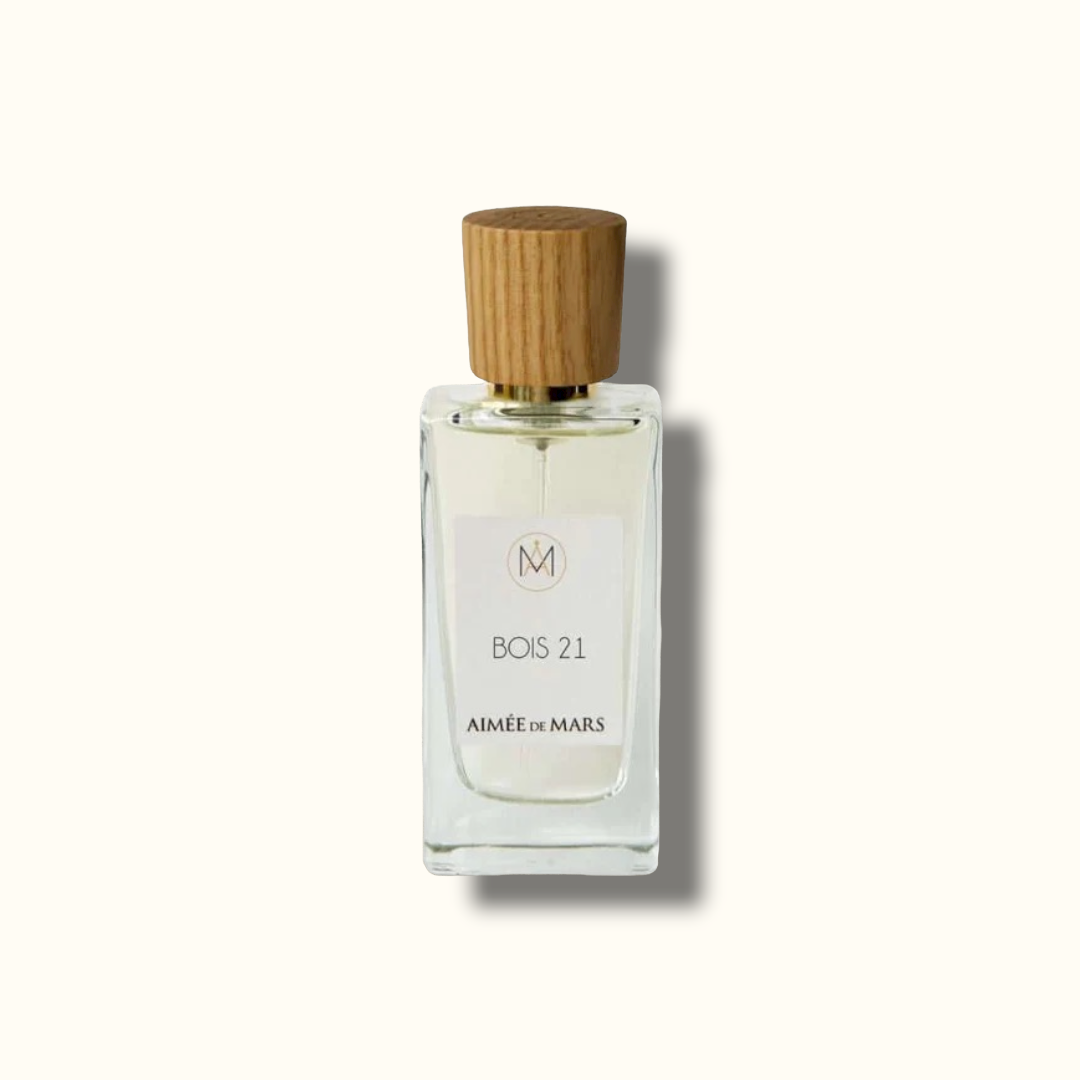 Our products are
FRENCH & FAIR

la puissance des éléments issus du ciel et de la terre.

NATURAL AND VEGAN

labeled Cosmos Natural and Slow Cosmetics

HOLISTIC

une action-soin pour le corps et l'esprit.
10/10 d'après vos 32 avis
Idem que pour Terra 21 : parfait !

A Noel , j'avais commandé chez Slow Cosmétique le Coffret Découverte 7 à Toi, j'ai adoré le Bois 21 , Juliette a réussi à ce que je le reçoive 👏 ( logiciel bloqué) ....

Réponse du marchant

Merci beaucoup de votre avis positif ! Nous sommes heureux que vous ayez apprécié votre cadeau et que notre équipe ait pu vous aider. Merci de nous avoir choisi.

C'était un cadeau pour mon cousin qui l'a adoré ! Il cherchait depuis un moment a changer de parfum et voulait un produits sans substances chimiques ! il est ravi

Un parfum qui sent bon toute la journée.

Très bon parfum très agréable

Tristan a opté pour cette odeur boisée

Il adore, moi je le trouve un peu fort.

Correspond aux attentes, parfum qui tient assez bien. Dommage pas de contenu plus grand

Superbe et frais. Bravo !

Une promenade charnelle dans les bois par un simple plaisir des odeurs

Je ne peux plus m'en passer

Frais, et solide. Très agréable !

le cadeau a beaucoup plu il sent très bon

Super produit ! Super réactivité pendant les fêtes de fin d'année pour une livraison express. Bravo !

Cadeaux pour mon fils. Très bon parfum aux ingrédients naturels

Odeur subtile et bien à mes goûts. Merci

Correspond à la demande. Beaucoup de plaisir pour le personne qui le reçois.

Top. Un secret à conserver....

une erreur de commande

Réponse du marchant

Bonjour Nicole, Comme vu au téléphone, il ne s'agissait pas d'une erreur de notre part. :) Suite à votre erreur, nous vous avons quand même fait l'échange gratuitement. Très belle journée

Pas encore utilisé, mais la première odeur ma parait me convenir

Le parfum est parfait comme d'habitude, peut-être prévoir une plus grande contenance.

Très bon parfum, très bonne tenue toute la journée. Merci.