Amber Alchemia air freshener spray
Regular price

Sale price

€42,00
Transform your interior into a warm home with the AMBRE ALCHEMIA home fragrance with amber, mysterious notes of myrrh and benzoin.

The door, the passage to another world, out of time and space, AMBRE ALCHEMIA transports us to Sufi wisdom. Sufi wisdom aims at the purification of the soul, using spiritual practices such as meditation, music or the recitation of poems.

100% from natural origin.
Capacity: 100 ml
Olfactory Notes

Benzoin, Vanilla, Myrrh.

Rumi's poem:

"All is one,

The wave and the pearl,

The sea and the stone.

Nothing that exists in this world,

Is outside of you.

Search within yourself

what you want to be

Because you are everything.

The whole history of the world

Sleeps within each of us. »
Assets & benefits

- Benzoin is appreciated for its sweet vanilla and balsamic smell, with accents of caramel. It is linked to the second chakra and promotes contact with emotions and trust in others.

- Sweet and reassuring vanilla is a spice from the Orchidaceae family. She is
today mainly produced in Madagascar.

- Myrrh , with vanilla and woody notes, is native to Somalia, Ethiopia and South Africa. The dry and hot savannahs offer the ideal climatic conditions for the cultivation of this tree.

Natural rattan sticks.

Ingredients: Saint-Genulphe water, organic wheat alcohol, atmosphere-enhancing concentrate with essential oils.

Also contains: linalool (composed of bergamot), linalyl acetate (composed of bergamot).
Tips

Diffuse in your interior. Suitable for large spaces (living room, bedroom, etc.), rattan sticks absorb and diffuse in your home.

Duration of use : 2 months.
To share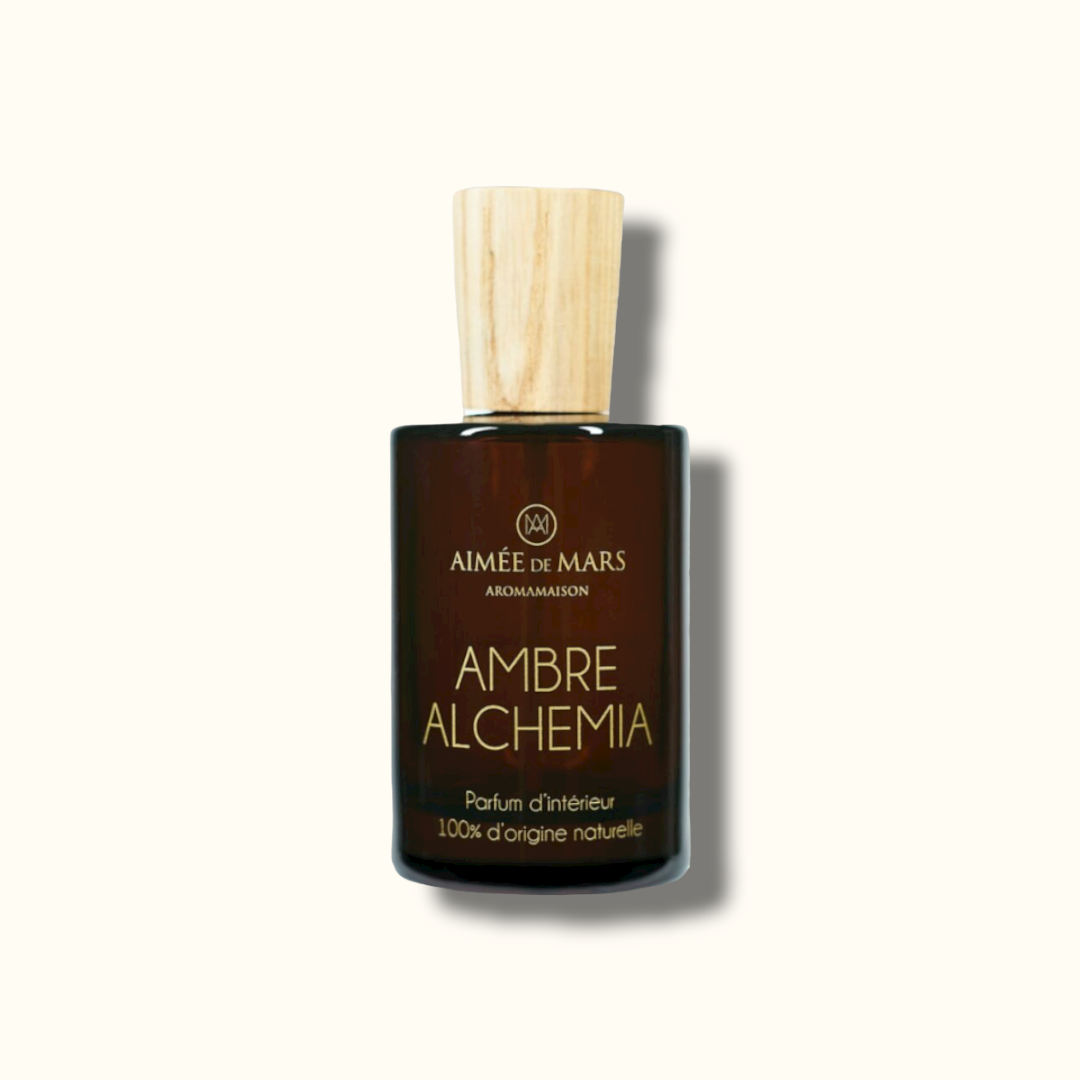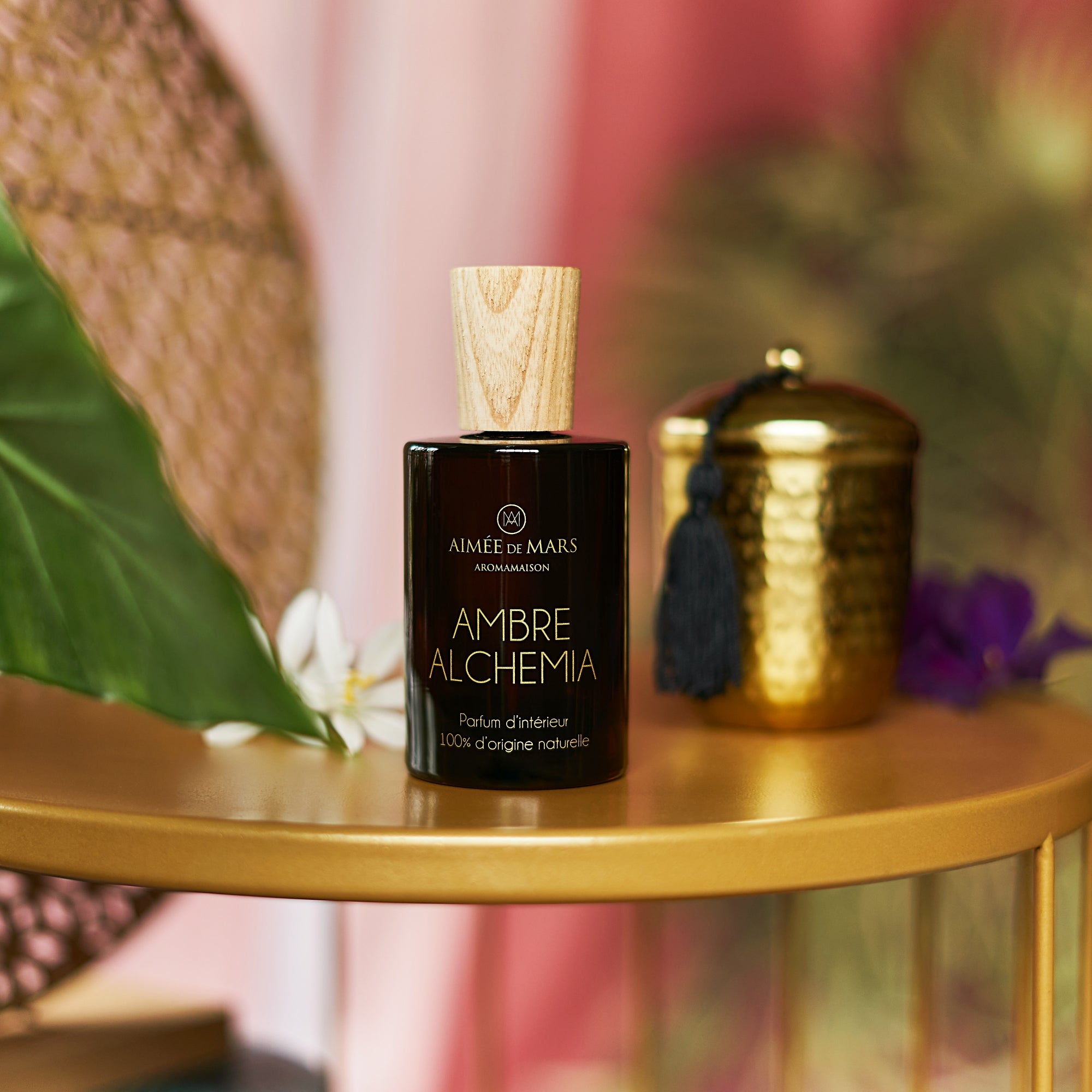 Our products are
FRENCH & FAIR

la puissance des éléments issus du ciel et de la terre.

NATURAL AND VEGAN

labeled Cosmos Natural and Slow Cosmetics

HOLISTIC

une action-soin sur le corps et l'esprit.
10/10 d'après vos 3 avis
Je l adore. Le tester c est l adopter. Je vaporise mes affaires pour un sillage qui m accompagne et me suis partout. Très envoûtant et chaleureux. Je le recommande vivement aux amants de l ambre

Naturel et raffiné à la fois ! J'adore !

Bienvenu dans ma maison à mon retour après une évacuation de 10 jours liée aux incendies sur ma commune (La Teste De Buch sur le Bassin d'Arcachon), Ambre Alchemia m'a permis de retrouver, assez vite, une ambiance agréable dans ma maison chargée de l'odeur pénétrante de la fumée ! ????