Maison Gourmande spray
Regular price

€32,50

Sale price

€25,00
Dans ce coffret, l'olfactif et le gustatif s'unissent offrant une expérience sensorielle où chaque note parfumée et chaque carré de chocolat vous entraîne dans un voyage gourmand.
Découvrez le coffret Maison Gourmande et offrez-vous un moment de bien-être : 
Un parfum d'ambiance en spray au choix 
Tablette MAZET chocolat au lait aux pétales de roses cristallisées. Poids net: 100 g.
Tout comme Aimée de Mars, La Maison Mazet est originaire de Montargis et travaille toutes ses confiseries et chocolats artisanalement dans le plus grand respect de la tradition, avec des colorants 100% naturels. 

Une belle synergie avec Aimée de Mars ! 
100% d'origine naturelle

CONTENT

- Belle Rose fragrance - powder pink

Belle Rose carries the message of the Damascena rose: "With me, you will learn to love yourself".

Symbol of femininity and love par excellence, the Damascena rose helps to welcome the beauty that is in us.

Belle Aphrodite perfume - Suave & floral

Belle Aphrodite natural eau de parfum is a balm from the
heart.

It soothes hearts and carries within it the message of the Damascena rose: "With me, you will learn to love yourself".

The Loving Silky Oil:

For the face, the body and the spirit, the loving silky oil acts on the opening of the heart and the self-expression.

Enriched with CBD and formulated with 3 dry and organic vegetable oils, it is regenerating, relaxing and nourishing at the same time.

The accord of rose, myrrh and sandalwood acts like a comforting balm and releases the emotions.
Assets & benefits

List of ingredients

Alcohol, Aqua*, Parfum, Eugenol, Farnesol, Citronellol, Geraniol, Limonene, Linalool, Cinnamaldehyde, Benzyl Benzoate, Benzyl Cinnamate, Citral, Coumarin, Benzyl Alcohol, Isoeugeneol, Amyl Cinnamal, Amour (Love)

*Celtic spring water from Aimée
Ritual

- Spray Belle Rose or Belle Aphrodite perfume on your neck. Gently breathe in the scent of the rose. Sit comfortably and close your eyes, take a deep breath in and then a deep breath out.

- Center your breath, visualize a rose shrub, feel the sweetness of the rose's aura and enjoy its embrace.
The warm rays of the sun penetrate the aura of the rose, and the petals slowly begin to open. There is a direct connection between this rose and your heart and as each petal unfolds you can feel your heart opening.

- This stunning rose emits an exquisite fragrance, generating feelings of perfection, beauty and love. Inhale its fragrance deeply, a union occurs, you are filled with love.

- Bring your attention down from the flower to your roots.
They are strong and they sink deep into the ground. Notice your connection to the ground and become aware of yourself, like being grounded.

- Passing from the body of the rose to the human body, the rose stays in your heart center, it radiates its exquisite fragrance. Finish by applying the Loving Silky Oil to your face and wrists.

RADIATE LIFE

To share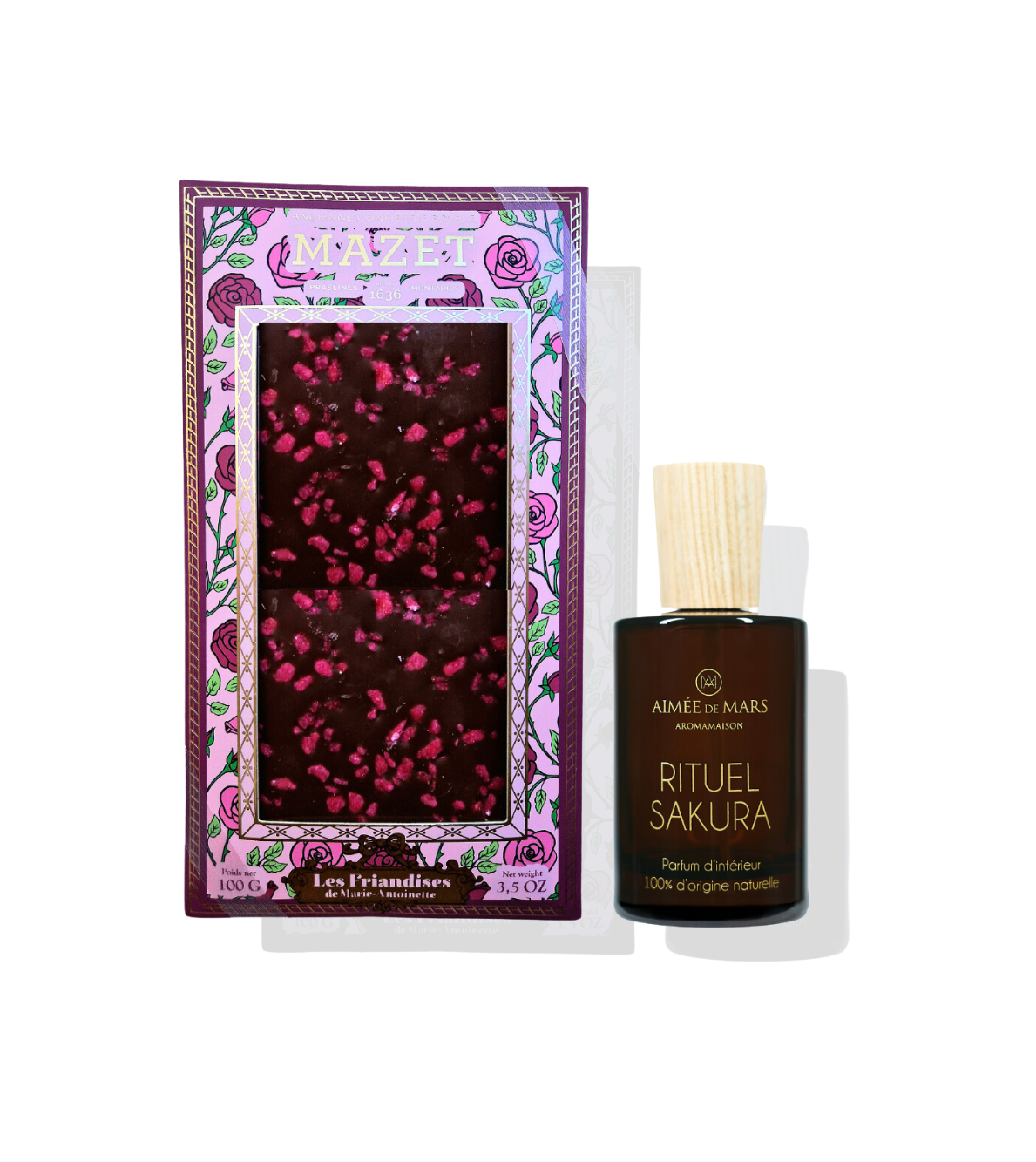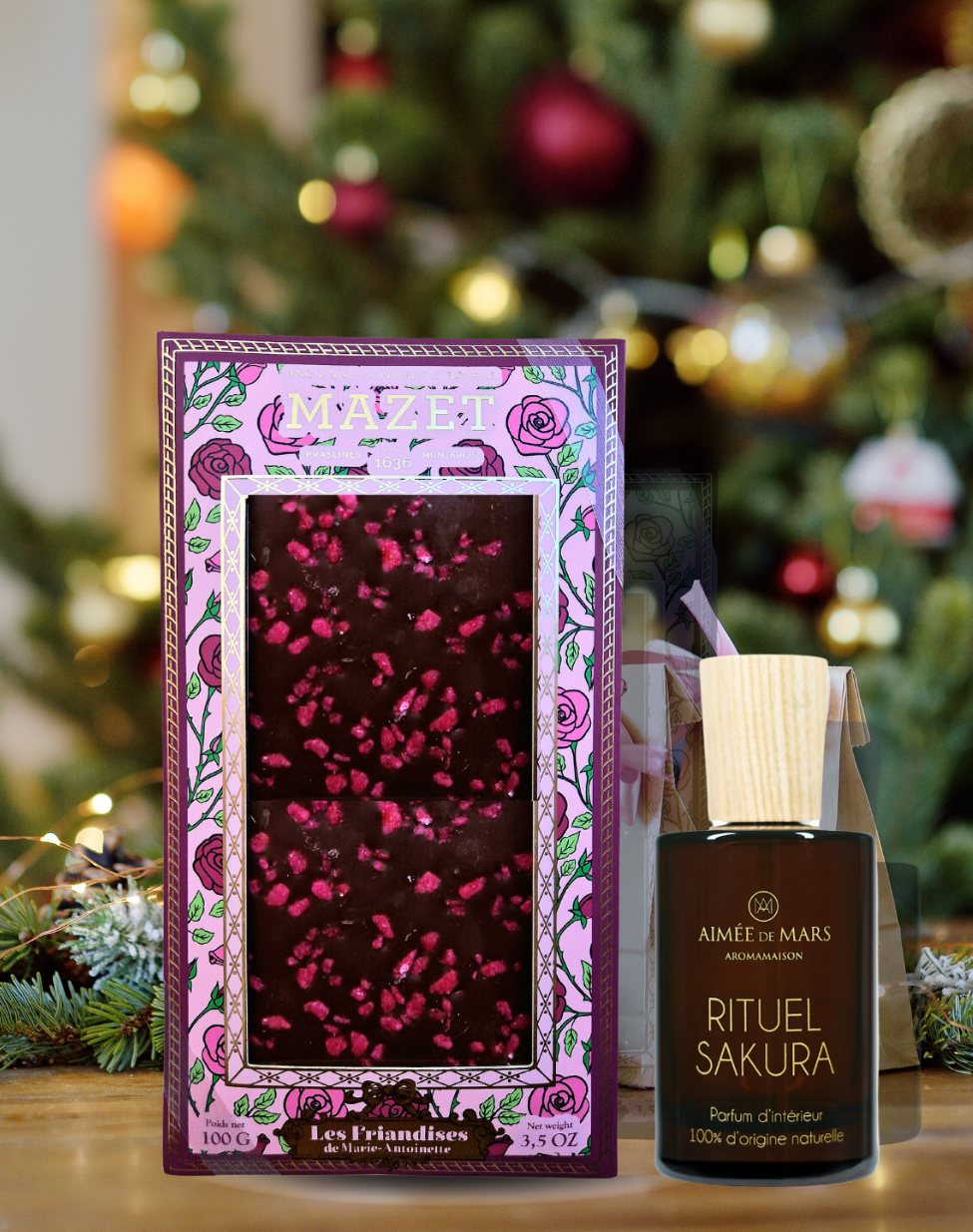 Our products are
FRENCH & FAIR

The power of the elements from Heaven and Earth.

NATURAL AND VEGAN

Labeled Cosmos Natural and Slow Cosmetics

HOLISTIC

An action-care for body and mind.
Happy or your money back

3 samples offered including that of the perfume ordered

Free delivery

From 60€ of purchase in metropolitan France